Clean air-vacuum excavation technology.
Our groundbreaking technology uses a standard compressor to produce a powerful 850 cfm vacuum and develop an incredible 22" Hg vacuum at its 4" inlet.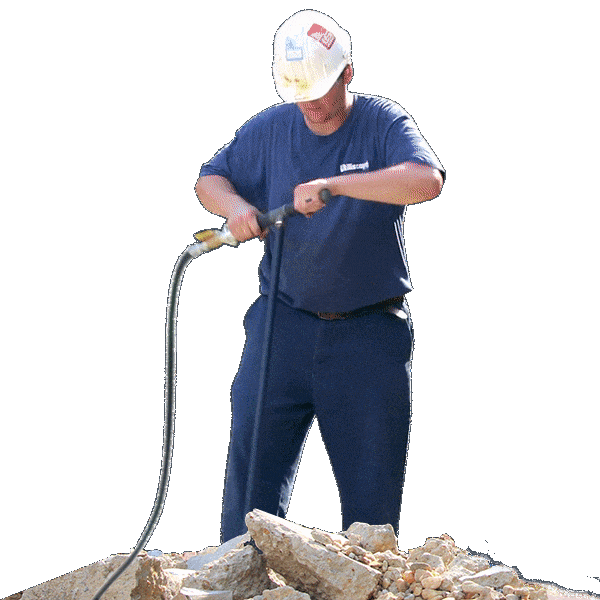 Powerful
Our unique air knife generates powerful shock waves to loosen soil, clay, and hardpan for easy collection with Utilivac's 4″inlet. Utilivac will vacuum anything from gravel to wet concrete!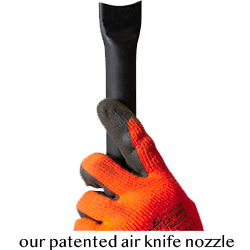 Dig with AIR
Utilivac doesn't use water. Spoils stay loose and dry for easy backfilling. No need to bring dry fill, or haul mud for off-site disposal.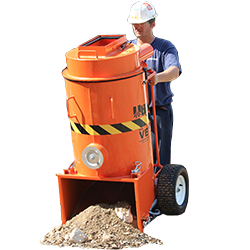 Reliable
No moving parts, no filters, no rust, no hassles! Rugged aluminum construction makes Utilivac lightweight and hand portable. Just rinse Utilivac with a garden hose as needed and you're good to go.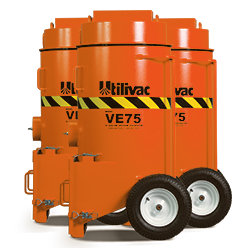 Affordable
You can own 10 Utilivac systems at the price of one traditional air-vacuum truck.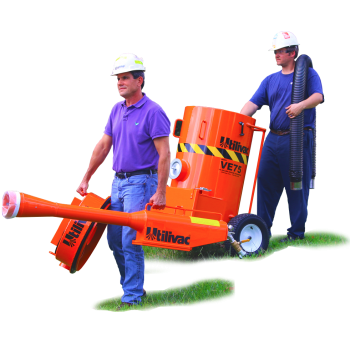 Portable
Lightweight and hand portable, Utilivac was designed to work in tight places, where other excavators can't go.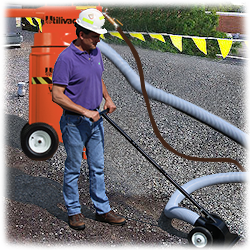 Versatile
Utilivac offers an incredible array of practical uses from locating utilities, to roofing and disaster clean up.
ASK ABOUT OUR TOWABLE UNIT!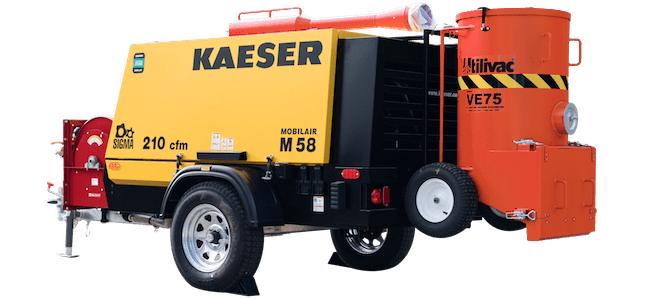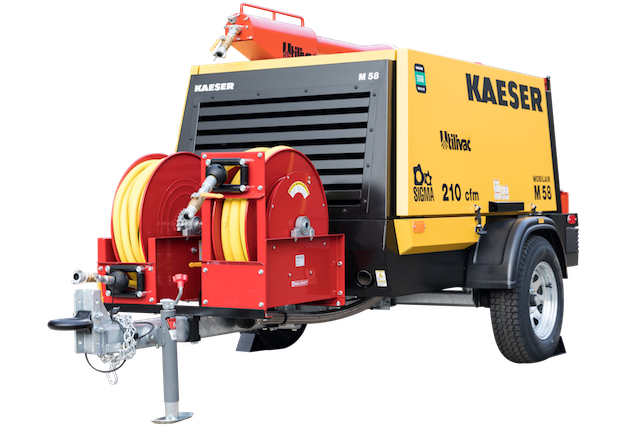 Can a $13,000 machine really replace a $180,000 VacTruck?
A bit of history...
Vacuum excavation has been around for a while, over 40 years in fact. It found early application in buried utility repair and maintenance through small "keyhole" pavement cuts. Most early machines used compressed air to break up soil because it's safe around utilities and keeps fill dirt dry. Some folks also started using sewer cleaning trucks equipped with high-pressure water for digging. "Hydro-Excavation" is ideal for very large excavations where the cost to bring in clean fill and dispose of mud spoils is outweighed by the large capacity and speed offered by these powerful machines.
But there was a problem: Both Air and Hydro machines were big, heavy, and EXPENSIVE.
Horizontal Direction Drilling (HDD) and the Mud-Vac
HDD contractors need a vacuum to clean up the drilling mud used in the process. Enter the Mud-Vac. But HDD contractors also need to expose utility lines before drilling, so some contractors added a power washer to their Mud-Vac to make a simple low cost hydro-excavator. For as little as $40,000 a simple trailer mounted mud vacuum and hydro-excavator could be had. Of course clean fill dirt had to be hauled in and spoils hauled away, and limited water supply meant limited dig time. Contactors still needed an air compressor to run a pavement breaker when utilities had to be exposed under roadways.
Enter Utilivac
By the mid-1990s we were a growing utility mapping and vacuum excavation contractor with a big problem; our truck-mounted vacuum excavators couldn't access many requested dig sites. We needed a truly portable machine. Then the insight: since a compressor is needed to run the air knife, "Why don't we run the vacuum pump from the compressor as well? That way we can work anywhere we can run compressed air!" The Utilivac concept and Utiliscope Corp. was born. Can a $13,000 machine really replace a $180,000 VacTruck? You bet it can!
Buy Today!
To purchase your Utilivac or for more information, contact us at 1-877-734-0402 or  Email Us!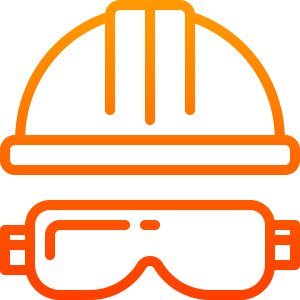 Construction
Site cleanup
Potholing
Sand Blasting
Demolition
Vacuuming wet concrete
Bore pit excavation, dewatering, and cuttings removal
Vacuum boring under sidewalks and driveways
Roofing vacuum
Dewatering
Pump priming
Culvert cleaning
Drilling fluid remediation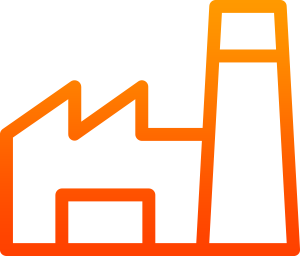 Industrial
Machine cleaning, coolant, oil, and cuttings cleanup
Central vacuum power source
Vacuuming flammable and corrosive materials
Vacuum loading and conveyance
Dust and fume collection
Sandblasting and painting
"Hogger" for rapidly creating a vacuum in large vessels
Vacuum drying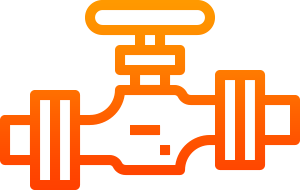 Utilities
Keyhole excavation for repair and maintenance
Cathodic protection
Soil degassing
Service installations
Valve and vault cleaning
Vacuum duct cleaning and cable pulling
Installing Utility Poles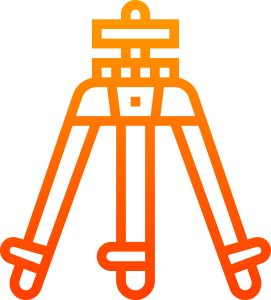 Engineering / Surveying
Utility Locating
Inspecting buried utilities
Pumping vaults
Cleaning catch basins before a survey
Foundation inspections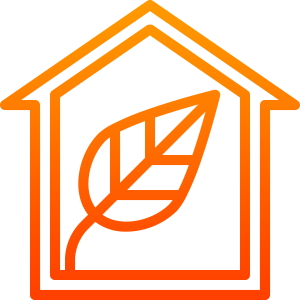 Environmental
Clearing bores of utility conflicts
Spill cleanup
Vacuum remediation
Drum filling of contaminated materials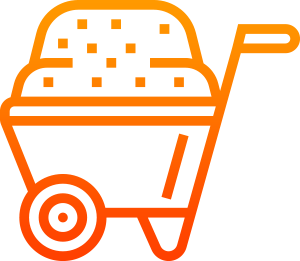 Other Uses
Arborist tree maintenance
Vacuum extraction for hydrocarbon wells
Car wash sump cleaning
Grease trap cleaning
Railroad maintenance and ballast vacuuming
Playground maintenance, mulch removal, and installation
Drilling fluid remediation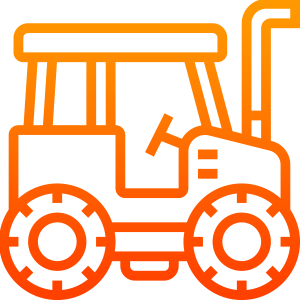 Agricultural
Animal waste and bedding clean up
Feed transfer
Sump and Pit cleaning
Pond cleaning